Podcast: Play in new window | Download (Duration: 1:14:09 — 51.0MB) | Embed
Here are the highlights for Episode 196:
*A detailed look at Crown Hill Golf Club as well as all the postseason golf action
*A unique year in football as streaks continue to end and Unioto/SE prepare to play for title
*We check-in with SE volleyball coach Jimmy Hutton as the league prepares for upcoming tournament draw
*Another fan-filled Hurry-Up Offense including: The positives and negatives of being balanced. Is high school football taking too long to play? Ok with fall athletes playing multiple sports at one time? What does the growth of girls' soccer mean for the SVC?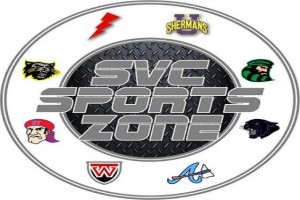 Does your business, group or organization need a podcast? If so, call dbkmediaservices.com at 740-569-3254, or email us at dbkmediaservices@gmail.com. We'll be glad to talk with you about your ideas and how your goals can be met through the use of today's progressive media.