Podcast: Play in new window | Download (Duration: 1:00:42 — 41.8MB) | Embed
Here's the run-down for Episode 195:
*A look back at a special week of Unioto/SE volleyball, an amazing Football Friday Night, and a championship run for Unioto golf.
*In a championship week theme of Hurry-Up Offense, we talk coaches, shining stars, overlooked role players, and preparation for postseason.
*In our volleyball discussion we look at Lanie Shea and the Adena Warriors starting to play well, and we talk to Unioto setter Madi Eberst following Unioto's big win over Southeastern.
*In our Playing Through segment we analyze Ty Schobelock's Player of the Year run, and we recap Unioto capturing another SVC golf championship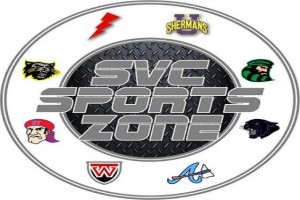 Does your business, group or organization need a podcast? If so, call dbkmediaservices.com at 740-569-3254, or email us at dbkmediaservices@gmail.com. We'll be glad to talk with you about your ideas and how your goals can be met through the use of today's progressive media.