Podcast: Play in new window | Download (Duration: 1:11:11 — 48.9MB) | Embed
Fans, we appreciated the feedback this past week on our second guessing of coaches discussion.
Our show starts with some response to that feedback including talk about playing time and in what forum is best to have those discussions. With the volleyball regular season behind us, that means time for all-league selections and Shayne releases his annual All-SVCsportszone.com volleyball squad in the second segment of this show.
The final segment is our rapid fire segment where the topics include the SVC Cross Country Meet, Caleb Arnold at State, and a fan's response/question to last week's basketball talk.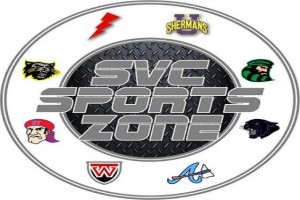 Does your business, group or organization need a podcast? If so, call dbkmediaservices.com at 740-569-3254, or email us at dbkmediaservices@gmail.com. We'll be glad to talk with you about your ideas and how your goals can be met through the use of today's progressive media.