Podcast: Play in new window | Download (Duration: 1:08:21 — 47.0MB) | Embed
On this week's show we discuss best program, best sport, and best group of coaches in the Scioto Valley Conference. The show then takes a look at the football league where one of the elite is looking golden while another does not like computers very much at this point. Of course some of our best discussion continues to be in volleyball as this week we respond to the feedback on the all-league talk, and we play some FAIR/UNFAIR. Finally, the two-minute drill looks at district cross country, soccer postseason and future influence on the SVC, and a look at the decision-making process for the Scioto Valley Conference.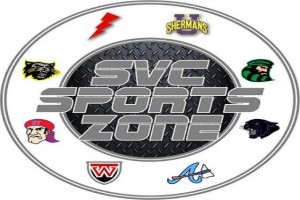 Does your business, group or organization need a podcast? If so, call dbkmediaservices.com at 740-569-3254, or email us at dbkmediaservices@gmail.com. We'll be glad to talk with you about your ideas and how your goals can be met through the use of today's progressive media.