Podcast: Play in new window | Download (Duration: 1:14:51 — 51.4MB) | Embed
On this week's show we start with Shayne's annual SVCSPORTSZONE.COM'S ALL-SVC VOLLEYBALL TEAM, and we look back at the OHSAA State Golf Tournament (Westfall girls/Unioto boys) and look ahead to the OHSAA State Tennis Tournament (including an interview with Unioto's Sylvia Gray). For football, we breakdown where the PV/Unioto football game turned for good, and we analyze the final three weeks as Southeastern, Paint Valley, and Adena all battle for the top spot. In this week's final segment, we congratulate Westfall volleyball on their outright title, and we look ahead to another postseason where the SVC appears ready to set the standard once again.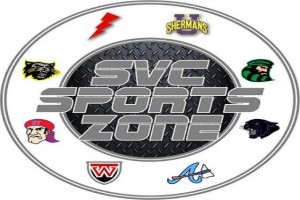 Does your business, group or organization need a podcast? If so, call dbkmediaservices.com at 740-569-3254, or email us at dbkmediaservices@gmail.com. We'll be glad to talk with you about your ideas and how your goals can be met through the use of today's progressive media.