Podcast: Play in new window | Download (Duration: 1:16:45 — 52.8MB) | Embed
The annual tradition of highlighting our website ALL-SVC VOLLEYBALL SQUAD continues this week as Shayne will name and discuss all of his picks while John shares his opinions on factors that should influence the process. As for football, our FOUR DOWN SEGMENT will offer headlines, Unioto soccer plays on a big stage as John prepares for next week's all-league selections on SVC Sports Talk, and cross country was running for SVC supremacy. Finally, we look back at Unioto and Westfall in action at the State Golf Tournament as Sylvia Gray prepares for her state title quest in the upcoming week.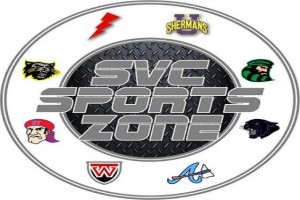 Does your business, group or organization need a podcast? If so, call dbkmediaservices.com at 740-569-3254, or email us at dbkmediaservices@gmail.com. We'll be glad to talk with you about your ideas and how your goals can be met through the use of today's progressive media.