Podcast: Play in new window | Download (Duration: 59:50 — 41.1MB) | Embed
On this week's show, Shayne gives his All-SVC Volleyball Team, but first, the show highlights this year's cross country champions, Unioto golf's trip to state, Adena's gold ball run, and some of the week's JH and JV champions. In the show's final segment, the topics getting skipped this week are mentioned and it will let the fans know what to expect in the future weeks.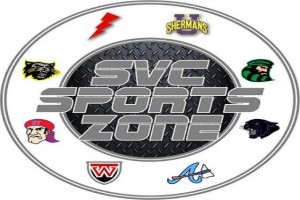 Does your business, group or organization need a podcast? If so, call dbkmediaservices.com at 740-569-3254, or email us at dbkmediaservices@gmail.com. We'll be glad to talk with you about your ideas and how your goals can be met through the use of today's progressive media.