Podcast: Play in new window | Download (Duration: 52:49 — 36.3MB) | Embed
It is a busy time in the SVC as fall starts to hit the stretch run, and basketball is ready to get practices underway. We talk postseason volleyball, soccer, and cross country as well as football hopes in the weeks to come. One fan wants to know about the chances of Zane Trace and Paint Valley, and speaking of fan feedback, the show has plenty for volleyball in terms of current and past stars. The fan input also includes a good discussion about how important it is to coach a year ahead.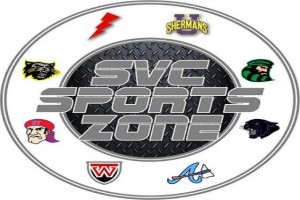 Does your business, group or organization need a podcast? If so, call dbkmediaservices.com at 740-569-3254, or email us at dbkmediaservices@gmail.com. We'll be glad to talk with you about your ideas and how your goals can be met through the use of today's progressive media.