Podcast: Play in new window | Download (Duration: 1:02:07 — 42.7MB) | Embed
Here are the highlights for Episode 199 of SVC Sports Talk – along with a few other goodies:
*In football, we have Southeastern chasing gold, Unioto chasing playoffs (get your best look at computer points from our match guru NJ Kight), and other Week 10 storylines to watch
*Our format vs. league's format, why Shayne and Derrick differ when they do, and a look at key factors in the upcoming district tournament.
*This week's Hurry-Up Offense highlights Sylvia Gray, district cross country recap, more all-league format issues across all sports including the idea being asked about selecting by position rather than overall rank.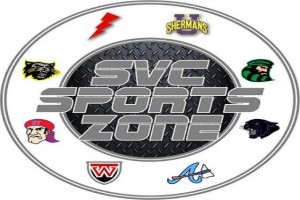 Does your business, group or organization need a podcast? If so, call dbkmediaservices.com at 740-569-3254, or email us at dbkmediaservices@gmail.com. We'll be glad to talk with you about your ideas and how your goals can be met through the use of today's progressive media.