Podcast: Play in new window | Download (Duration: 1:54:17 — 78.5MB) | Embed
Here is the long-awaited and much bally-hooed milestone Episode 200!
Recorded live at McDonald's on Western Avenue in Chillicothe on the evening of October 30th, 2017, Shayne's guests for the evening included: Jeremy Ward, Chris Eldridge, Allen Koker, Lori Koker, Kevin Shoults, Craig Kerns, Trevor Thomas, Gavin Snyder, Matt Combs, Dylan Swingle, Dave Shoemaker, Joe Holbert, Eric Snyder, Brett Coreno, along with Derrick Webb and Bruce Knox.
Listen in as Shayne talks with his guests about the SVC, what the SVC means to them, and the relationships that it has forged over the years.
Special thanks to McDonalds of Chillicothe for hosting the event.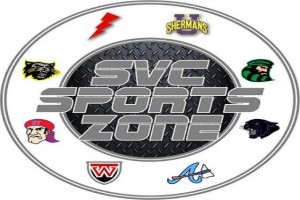 Does your business, group or organization need a podcast? If so, call dbkmediaservices.com at 740-569-3254, or email us at dbkmediaservices@gmail.com. We'll be glad to talk with you about your ideas and how your goals can be met through the use of today's progressive media.