Podcast: Play in new window | Download (Duration: 1:07:32 — 46.4MB) | Embed
It is our final show before taking a short break for the holiday season, and it is full of great fan feedback and discussion on multiple topics. The show starts with feedback on last week's profanity talk, and it also covers juniors on JV (what is best for building programs). This week's Fast Break compares Unioto's current streak to all SVC streaks. This segment also talks early POY leaders, improving players, and thoughts on what is missing from today's high school atmospheres. Lastly, we look at the league entering the holiday break, consider the best scheduling philosophy for the break, and look at predictions for early January in the SVC.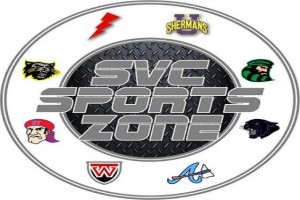 Does your business, group or organization need a podcast? If so, call dbkmediaservices.com at 740-569-3254, or email us at dbkmediaservices@gmail.com. We'll be glad to talk with you about your ideas and how your goals can be met through the use of today's progressive media.