Podcast: Play in new window | Download (Duration: 1:06:34 — 61.2MB) | Embed
The inaugural episode of Vinton County on the Air is now available for you to listen to on line!
The show opens with an introduction as to why the show is in production, and then includes some of the ways that you can contribute to future shows. (See below).
Next we speak to Jeff Wyckoff, one of the original Vinton County on the Air hosts from when the show used to be a daily broadcast on WKOV radio back in the 1970's into the 1980's. Jeff shares with us details on how he prepared for the show, some of the various guests that he included on his show, and how the show was produced.
We then highlight the Vinton County Calendar of Events for the period September 20 through September 27, and make you aware of a special event planned for Sunday, October 6 here in the county.
MaryAnn Knapke joins us to discuss the Zaleski Memorial Park Days which will occur on Saturday, September 21 and she also provides us information concerning the Vinton County Health Department's Flu Clinics which are taking place over the next month.
Carl Knox wraps the segments up as he talks with Coach Justy Burleson – the Head Football Coach for the Viking County Vikings to discuss this year's team, the steps they have taken to prepare for the season, the challenges that they face, and the triumphs that they have seen.
You can contribute to the show by emailing us at vintoncountyontheair@gmail.com, or call us on the dbkmediaservices voicemail at 740-569-3254. Also, remember to "like" us on Facebook at www.facebook.com/vintoncountyontheair
And of course, thanks for your interest!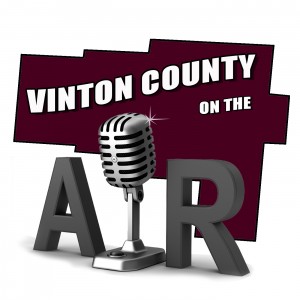 Does your business, group or organization need a podcast? If so, call dbkmediaservices.com at 740-569-3254, or email us at dbkmediaservices@gmail.com. We'll be glad to talk with you about your ideas and how your goals can be met through the use of today's progressive media.

Subscribe to the podcast via email below.  Enter your valid email address below, click on the submit button and look for a verification email in your email account.  Within that verification email there will be a link.  Click on that link, and then in the future, you will receive an email each time a new episode of Vinton County on the Air is published so you never miss one.