Podcast: Play in new window | Download (Duration: 1:00:38 — 55.8MB) | Embed
Welcome to Vinton County on the Air!
In this, our second episode, we feature four segments about the people and activities in Vinton County.
The first full segment contains an interview with Vinton County Auditor Cindy Owings Waugh in which she discusses a project currently underway to digitize the Vinton County Tax Plat Maps to make them more accessible to the public. Presently, any interested person must visit the Vinton County Courthouse to view the maps, and they are difficult, at best, to alter in the event of a property transfer or a parcel split. Cindy tells us about the steps that are being taken to change this and better the situation.
Our second segment contains our Vinton County Calendar of Events in detail for the period September 27, 2013 to Friday, October 4, 2013, and we highlight some of the more notable upcoming events in the week to follow as well. (You can send information about your community events to vintoncountyontheair@gmail.com).
Next we feature an interview with Stacey Tolley – one of the volunteers who are organizing two events for October 6th through which funds will be raised to help establish a scholarship fund in memory of the vibrant Vinton County High School Senior Kendall Sweany who was tragically lost in a car accident in August, 2013.
And in our last segment of the program, Carl Knox conducts an interesting interview with Vinton County Viking Golf Coach Terry Hale about this year's recently completed high school golf season.
We hope you enjoy the second episode of Vinton County on the Air!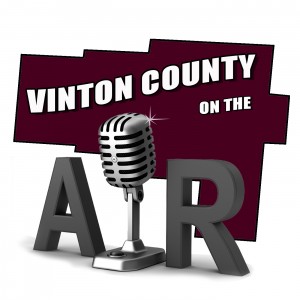 Does your business, group or organization need a podcast? If so, call dbkmediaservices.com at 740-569-3254, or email us at dbkmediaservices@gmail.com. We'll be glad to talk with you about your ideas and how your goals can be met through the use of today's progressive media.
Subscribe to the podcast via email below.  Enter your valid email address below, click on the submit button and look for a verification email in your email account.  Within that verification email there will be a link.  Click on that link, and then in the future, you will receive an email each time a new episode of Vinton County on the Air is published so you never miss one.