Podcast: Play in new window | Download (Duration: 1:14:18 — 51.1MB) | Embed
With the website release of SVC Leaders, Shayne and John talk stats on this week's Hoop Headlines for boys and girls. We welcome a new member to the league's 1,000-point club and analyze his place in this year's league as well as recent history. We breakdown ZT/Adena and look ahead to what the rematch could or could not mean at the end of year, and we look at the challenges (if any) that Unioto's girls will face in the next month. As always, the show will finish with another segment of Coaches' Corner.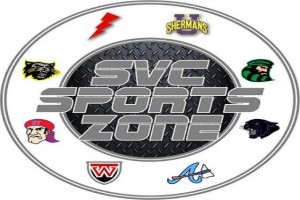 Does your business, group or organization need a podcast? If so, call dbkmediaservices.com at 740-569-3254, or email us at dbkmediaservices@gmail.com. We'll be glad to talk with you about your ideas and how your goals can be met through the use of today's progressive media.