Podcast: Play in new window | Download (Duration: 1:20:54 — 55.6MB) | Embed
Despite the weather trying to take over our weekend sports, the snow cannot slow SVC Sports Talk. On this week's show we have our normal Hoop Headlines for boys and girls, a list of things Shayne and John cannot believe, a chance to show John's brilliance, and a good email for our Coaches' Corner that should help young players understand what goes into coaches handling foul trouble.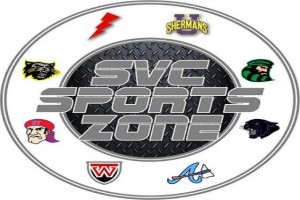 Does your business, group or organization need a podcast? If so, call dbkmediaservices.com at 740-569-3254, or email us at dbkmediaservices@gmail.com. We'll be glad to talk with you about your ideas and how your goals can be met through the use of today's progressive media.