Podcast: Play in new window | Download (Duration: 51:24 — 35.4MB) | Embed
Great feedback from last week's show has Shayne talking about characteristics of a good coaching job. What are the things that attract coaches to a program? Other feedback wants to know why adding more sports (like 8-on-8 football) and getting more kids involved is a bad thing. The end of the first round in baseball and softball is leading to discussion of POY as well as what teams have the inside tracks to the title. Speaking of track, the show covers some of that as well, and do schools/coaches have the right to discipline student-athletes for things that occur away from school. Lastly, should SVC baseball use the back-to-back conference schedule to offset elite pitchers, and one fan wants to know why more SVC players are not playing at the next level.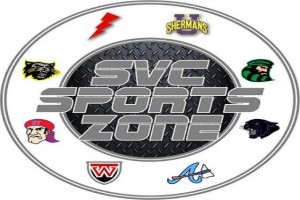 Does your business, group or organization need a podcast? If so, call dbkmediaservices.com at 740-569-3254, or email us at dbkmediaservices@gmail.com. We'll be glad to talk with you about your ideas and how your goals can be met through the use of today's progressive media.