Podcast: Play in new window | Download (Duration: 1:01:29 — 42.3MB) | Embed
Another great show with more quality fan feedback as one fan from outside the conference offers some personal experience on some scheduling issues, and another longtime SVC fan offers a take on athletes preparing and playing at the next level. As always, the show will discuss SVC title chases, the POY candidates, sectional seeding, and track preparing for the SVC championships. Finally, basketball continues to be in the news as well as the topics of paying umpires and comparing the golf swing and baseball swing cap off this week's agenda.
In order to effectively cover more of the end of the athletic seasons, we won't publish a show next week. Join us in two weeks on May 16, 2016 for Episode 158 and the last show of the year.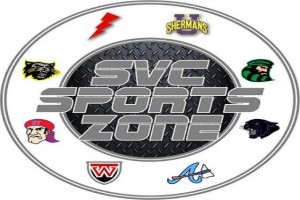 Does your business, group or organization need a podcast? If so, call dbkmediaservices.com at 740-569-3254, or email us at dbkmediaservices@gmail.com. We'll be glad to talk with you about your ideas and how your goals can be met through the use of today's progressive media.