Podcast: Play in new window | Download (Duration: 1:12:14 — 49.7MB) | Embed
In our final show of Season Five here on SVC Sports Talk, we talk SVC Track Championships as well as postseason baseball and softball for tournaments and all-league selections. Offseason basketball continues to be active in the inbox as one person has thoughts on the Southeastern job. In Extra Innings, we talk headlines as Shayne will tell fans what to pay attention to in track, baseball, and softball the rest of the way as well as who will be the favorites next spring. Finally, we talk best overall athletic facilities in the SVC, and our Postgame Comments will discuss the offseason for student-athletes.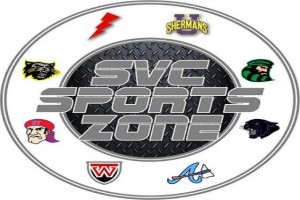 Does your business, group or organization need a podcast? If so, call dbkmediaservices.com at 740-569-3254, or email us at dbkmediaservices@gmail.com. We'll be glad to talk with you about your ideas and how your goals can be met through the use of today's progressive media.