Podcast: Play in new window | Download (Duration: 1:01:40 — 42.4MB) | Embed
SVC fans, welcome back to season six of SVC Sports Talk. This season joining Shayne and Bruce in the SVCsportszone studio will be Derrick Webb of the Chillicothe Gazette. In our opening show we talk wall-to-wall fall sports including a look at the longevity of Adena volleyball, Unioto golf, and Unioto cross country, as well as the inaugural season of SVC soccer and of course SVC volleyball and football. We look at breakout stars, unsung heroes, and other key story lines for the upcoming season.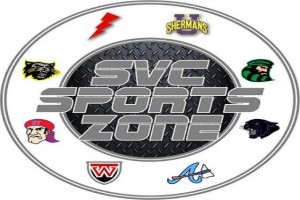 Does your business, group or organization need a podcast? If so, call dbkmediaservices.com at 740-569-3254, or email us at dbkmediaservices@gmail.com. We'll be glad to talk with you about your ideas and how your goals can be met through the use of today's progressive media.