Podcast: Play in new window | Download (Duration: 1:16:07 — 52.3MB) | Embed
On this week's show we say congrats to Unioto's Jayla Campbell on becoming Ross County's all-time leading goal scorer. We get a unique perspective from Zane Trace's Maddie Massie as the senior joins the show to talk love of soccer, the skills that make Campbell so good, and her ZT team's perspective in 2018.
As always, we talk plenty of volleyball including the constantly changing standings, Unioto/SE Part One, and line judging.
We also have another installment of Four Down Territory as Shayne and John will headline everything you need to know about SVC football following the first week of league play.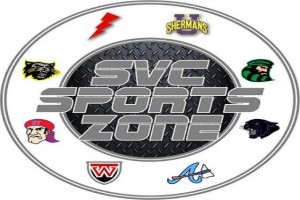 Does your business, group or organization need a podcast? If so, call dbkmediaservices.com at 740-569-3254, or email us at dbkmediaservices@gmail.com. We'll be glad to talk with you about your ideas and how your goals can be met through the use of today's progressive media.