Podcast: Play in new window | Download (Duration: 1:11:30 — 49.1MB) | Embed
Great fan feedback made for a great show this week. In football, it is asked FAIR/UNFAIR in terms of some comments on Paint Valley and Southeastern football. One fan is also handing out grades to each team at the halfway point, and we will see if Shayne and John agree.
For volleyball, we look at a segment called Serve and Receive as Shayne will have a chance to comment on a variety of SVC volleyball topics.
Finally, in our weekly look around the league Shayne and John give some headlines for soccer, golf, cross country, and tennis.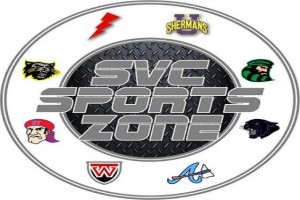 Does your business, group or organization need a podcast? If so, call dbkmediaservices.com at 740-569-3254, or email us at dbkmediaservices@gmail.com. We'll be glad to talk with you about your ideas and how your goals can be met through the use of today's progressive media.