Podcast: Play in new window | Download (Duration: 1:11:26 — 65.7MB) | Embed
Here is our third full episode of Vinton County on the Air!
As in each episode, we include our Vinton County Calendar of Events – this time in the first full segment of our show. Remember, if you want your community event or activity to be included, please send the information regarding the event to vintoncountyontheair@gmail.com, or leave a voice mail message at 740-569-3254.
Our second full segment features Vinton County Marketing Director Sam Davidson as he discusses some up-coming Vinton County Chamber of Commerce events, including the Chamber's Annual Awards Banquet taking place on Tuesday, October 8th, the Chamber's Reverse Raffle on Thursday, November 7th, and this year's Christmas in Downtown taking place on Saturday, December 7th. Although this is Sam's first time on the program, we plan to bring him back several times in the future to discuss items of interest to all of Vinton County.
Next, we feature an interview with Paul McManis, who is the publisher of "The Commoner Journal," an on-line news blog about Vinton County. While we do discuss Paul's journey with The Commoner Journal, we primarily focus on a journey of another type which Paul recently took as he set-out on a 30 mile prayer-walk to honor and lift-up the memory of fallen firefighter Ryan Seitz, and to highlight the dedication of all first responders. Paul also unveils details of another prayer-walk that he is planning in the near future.
And the episode concludes as Carl Knox talks to the Vinton County Viking's Cross-County Coach Josh Kirkpatrick about the cross-county program, the team this year, and a few other of Coach K's activities in the community.
As always, we would appreciate your feedback regarding the show – tell us about the stories that you would like to see us cover. And of course, thank you for your interest in Vinton County on the Air!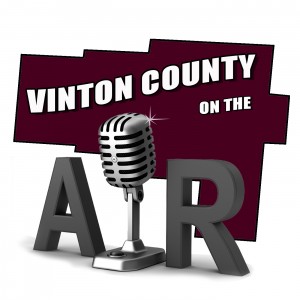 Does your business, group or organization need a podcast? If so, call dbkmediaservices.com at 740-569-3254, or email us at dbkmediaservices@gmail.com. We'll be glad to talk with you about your ideas and how your goals can be met through the use of today's progressive media.
Subscribe to the podcast via email below.  Enter your valid email address below, click on the submit button and look for a verification email in your email account.  Within that verification email there will be a link.  Click on that link, and then in the future, you will receive an email each time a new episode of Vinton County on the Air is published so you never miss one.